Our chocolate malt is the Canadian solution for your brown ales, porters and stouts. Our roasting process adds notes of chocolate and coffee to the malt that comes through nicely when brewed.
Flavour: Coffee, cocoa, dark chocolate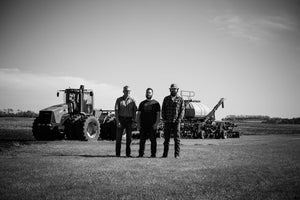 Variety matters, all grain brewers are entitled to demand more from their malt. More flavour, more consistent brewing performance and more flavour stability are all possible by choosing a variety bred for craft brewing.
Craft Malsters, like Red Shed Malting, are developing new products to make more beer styles possible out of only Canadian Ingredients.