The same 2-row barley we use to make our barley malts. This comes cleaned, bagged, and with the information on the farmer & field. Helps put the farm at the forefront of the product by increasing the grainy flavour.
Flavour: Grain, bread dough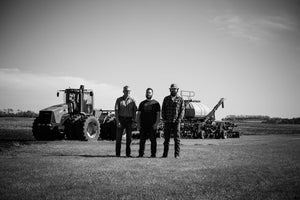 Variety matters, all grain brewers are entitled to demand more from their malt. More flavour, more consistent brewing performance and more flavour stability are all possible by choosing a variety bred for craft brewing.
Craft Malsters, like Red Shed Malting, are developing new products to make more beer styles possible out of only Canadian Ingredients.